One fast method to enhance your smile and conceal crooked, chipped, stained, or decayed teeth is using porcelain veneers at Market Common Dentistry. Cosmetic veneers are slim covers created with porcelain, which are secured to the front of the teeth to enhance the look of your smile. Offering personalized veneers and minimal prep, Dr. James Mills will aid in improving the size, color, length, or shape of the teeth. Schedule a consultation at our Myrtle Beach, SC office to find out more information about veneers and decide if they are appropriate for your goals.
Reviews
"I have the utmost confidence in Dr. MIlls and his staff. He is a very caring person and is able to take care of any needs that might occur and not have to send you to a specialist. Everyone in the office is very friendly and makes you feel welcome and comfortable."
- S.M. /
Google /
Feb 20, 2020
"Market Common Dentistry has my blessing. Dr. Mills has gone over and beyond with working with my dental problems. Everyone in the office has been very kind. If there is ever an emergency they see you as soon as possible."
- B.S. /
Yelp /
Feb 19, 2020
"The Best Dental Office in Horry County! This past Monday I had 4 teeth extracted. I was sedated for the procedure, and did not feel anything. After waking up, I was pain free. Having a phobia and panic attacks at previous dental offices. This place was a lifesaver. From the front desk staff, the hygienist and Dr.Mills himself ( so happened we have the same last name, I'm not related in anyway and was the first time we had met- lol) today is Wednesday and I am back to work pain free. Not many dental offices do sedation dentistry in horry county. Thank you again. ☆☆☆☆☆"
- G.M. /
Google /
Feb 13, 2020
"They are the most polite, caring and professional team put in place in one office. If you have a phobia regarding dental offices, this office has solutions. Not many doctors in Horry County perform Sedation DENTISTRY. This is one place that does. You wake up and its over! If your new to the area give them a try."
- G.M. /
Yelp /
Feb 11, 2020
"Dr. Mills and his team are always very helpful, professional and make your dental experience pleasurable."
- F.H. /
Google /
Feb 06, 2020
Previous
Next
Cosmetic veneers may be used to rapidly hide stains and chips in your teeth, improve worn down or misaligned teeth, and fix teeth that are unevenly spaced or shaped. At Market Common Dentistry, your cosmetic veneers will be custom created to fit snugly over your teeth for an appealing and natural look. In your consultation, Dr. Mills will listen to your objectives and concerns so he can personalize your procedure. Dr. Mills may also determine whether you are a good candidate for cosmetic veneers by analyzing the total health of your mouth. You should not have symptoms of gum problems, or routinely grind your teeth and clench your jaw.
When you have decided on your personalized treatment program with Dr. Mills, he will take digital or physical impressions of your teeth. Your cosmetic veneers could be created in our office as you wait, or your impressions could be sent to a dental lab where your veneers will be made from high-quality porcelain. As soon as your custom veneers are prepared, Dr. Mills will take off a little bit of enamel from your teeth. This allows room for the porcelain veneers and enhances the bond for a more natural outcome that lasts longer. When your porcelain veneers are secured, Dr. Mills will make small adjustments so that your veneers fit well.
Since getting veneers usually does not require anesthesia, you should be able to get back to your daily tasks following your appointment. You might experience sensitivity to cold and hot meals for a couple of days, but that should fade away. Veneers should be cared for just like your own natural teeth with frequent flossing and brushing. While cosmetic veneers are stain-resistant compared to the natural teeth, you still need to stay away from staining drinks and foods to keep your veneers white. To prevent chipping your veneers, you should not chew on hard objects, like your fingernails or ice. Continue to go to dental examinations and cleanings at Market Common Dentistry so that we can track the condition of your cosmetic veneers, teeth, and general oral health. Dr. Mills will be able to tell you if your porcelain veneers will need to be replaced or repaired.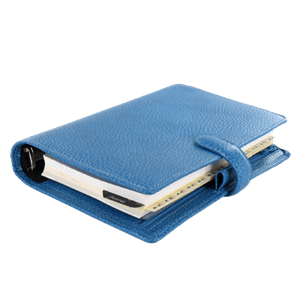 Have the confidence of a gorgeous smile with personalized porcelain veneers at Market Common Dentistry in Myrtle Beach, SC. With a variety of treatment options to meet your needs, Dr. Mills can help you easily enhance the look of your smile with cosmetic veneers. To receive more information, schedule an appointment with Dr. Mills today.
Related Procedures