There are various habits and factors that may cause the yellow or darkened look of your teeth, such as drinking dark beverages, chewing or smoking tobacco, and not having a great oral care regimen. Dr. James Mills provides the Opalescence tooth whitening program for treatments at our Myrtle Beach, SC office and in the comfort of your own home, which can help eliminate stains on your teeth to get a brighter, whiter smile. Opalescence is exceptional because not only does it whiten, the formula combines fluoride and potassium nitrate (PF) to reinforce your enamel. To meet your precise requirements and goals, Dr. Mills can help you determine during your appointment at Market Common Dentistry which Opalescence treatment choice is right for you.
Reviews
"I have the utmost confidence in Dr. MIlls and his staff. He is a very caring person and is able to take care of any needs that might occur and not have to send you to a specialist. Everyone in the office is very friendly and makes you feel welcome and comfortable."
- S.M. /
Google /
Feb 20, 2020
"Market Common Dentistry has my blessing. Dr. Mills has gone over and beyond with working with my dental problems. Everyone in the office has been very kind. If there is ever an emergency they see you as soon as possible."
- B.S. /
Yelp /
Feb 19, 2020
"The Best Dental Office in Horry County! This past Monday I had 4 teeth extracted. I was sedated for the procedure, and did not feel anything. After waking up, I was pain free. Having a phobia and panic attacks at previous dental offices. This place was a lifesaver. From the front desk staff, the hygienist and Dr.Mills himself ( so happened we have the same last name, I'm not related in anyway and was the first time we had met- lol) today is Wednesday and I am back to work pain free. Not many dental offices do sedation dentistry in horry county. Thank you again. ☆☆☆☆☆"
- G.M. /
Google /
Feb 13, 2020
"They are the most polite, caring and professional team put in place in one office. If you have a phobia regarding dental offices, this office has solutions. Not many doctors in Horry County perform Sedation DENTISTRY. This is one place that does. You wake up and its over! If your new to the area give them a try."
- G.M. /
Yelp /
Feb 11, 2020
"Dr. Mills and his team are always very helpful, professional and make your dental experience pleasurable."
- F.H. /
Google /
Feb 06, 2020
Previous
Next
A treatment with Opalescence may be helpful if you have considerable teeth discoloration, and it works by brightening your teeth while at the same time creating overall healthy teeth. With a number of alternatives for treatment, Dr. Mills can help you choose the Opalescence method that best meets your goals and needs. You might prefer the rapid results of a procedure in our office, the ease of an at-home treatment, or even a mixture of both for a more long-term outcome.
We offer a number of different choices to meet your particular needs. During a consultation, Dr. Mills will evaluate your enamel and understand your aesthetic goals before suggesting an Opalescence whitening treatment. When you have settled on a method, Dr. Mills will schedule your appointment or help explain how to use your kit at home. In Market Common Dentistry, we provide:
Opalescence PF is a whitening kit for home that will be used with custom-made trays. The trays may be used for as few as half an hour or at night for as long as eight hours.
Opalescence Go is another home whitening kit that comes with prefilled dental trays that can be worn anywhere from 15 to 90 minutes each day for one or two weeks.
Opalescence Boost is an in-office procedure utilizing a 40% hydrogen peroxide whitening formula that works to eliminate discoloration in less than an hour.
To keep the outcomes of your Opalescence whitening treatment, you must stick to a home oral hygiene regimen with good flossing and brushing. Speak to Dr. Mills about aftercare products by Opalescence, such as toothpaste and toothbrushes. You also need to continue to attend twice-yearly cleanings in Market Common Dentistry where our staff utilizes specific tools to polish your teeth and eliminate stains. Your results may be visible for several years with excellent oral hygiene and if you avoid staining foods and beverages, such as tea, coffee, and not using tobacco. If you notice that your teeth are starting to dull, then speak to Dr. Mills about a follow-up Opalescence procedure to revive your smile.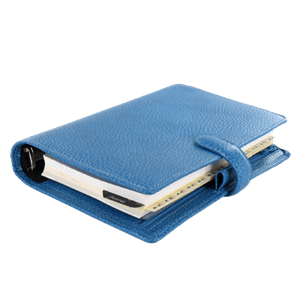 Opalescence teeth Whitening
Stains on your teeth may reduce the beauty of your smile and could also cause you to seem older. Opalescence is a fantastic choice if you would like to get a more vibrant smile with in-office or at-home treatments at Market Common Dentistry. Opalescence provides a variety of treatment choices to meet your needs and aesthetic objectives. If you would like a brighter, whiter smile, contact our Myrtle Beach, SC office to schedule an appointment with Dr. Mills.
Related Procedures