Classified somewhere between a dental filling and a full crown, inlays and onlays can treat a damaged tooth. Used on the back teeth, an inlay covers the indented middle of a tooth and onlays cover the tooth's upper, rounded edges. Like dental crowns and fillings, onlays and inlays can be created in several materials — porcelain, composite resin, and metal. Dr. James Mills can help Myrtle Beach, SC patients understand tooth-colored fillings, crowns, onlays, and inlays before they make the right decision about treating their teeth at Market Common Dentistry.
Reviews
"Christine is a fabulous dental hygienist.  Am NOT a fan of going-to-the-dentist (after having to have ALL my baby teeth pulled as a child; then, a decade+ of orthodontia and fillings (since we had no fluoride on our water, i.e. deemed a Communist conspiracy in the '50s); then on to several decades of periodontal treatments/root canals/crowns and (elective) veneers...aside from wisdom teeth extractions.I swear, I have spent a large part of my life in a dental chair.  (I have financed, I conjecture, the sailboats and antique collections of previous dentists)  Thus, I have deep-rooted disquietude whenever I have to go to the dentist.That being said, although I still do not wake up w. a spring-in-my-step on days when I have a dental appt, Christine and Dr. Mills do their very best to make my visits (every 3 months) beyond bearable.I highly recommend Market Common Dentistry--for their skill, long-term care plans, and comfort during treatments."
- M.R. /
Yelp /
Dec 11, 2020
"Awesome job. Becki is the best. Professional"
- S.F. /
Google /
Dec 08, 2020
"It was the best experience I've ever had in a dentist office. From the financial staff to hygienist. Becky is absolutely fabulous. It was the best cleaning I feel I've ever had. Dr Mills is wonderful. Very relaxed atmosphere . I would highly recommend this dentist to all my friends and family. G. Waldrop"
- J.W. /
Facebook /
Dec 05, 2020
"Great practice - everyone is professional, competent and efficient from the front desk staff, to the hygenist and the dentist - highly recommend"
- B.S. /
Google /
Dec 02, 2020
"The staff was absolutely amazing!! They went above and beyond for my son!"
- J.R. /
Google /
Nov 25, 2020
Previous
Next
An onlay or inlay is a fantastic option when you have a chipped tooth or a large cavity that is too big to get filled but does not require the entire protection of a crown. At your dental exam, Dr. Mills can examine your x-rays to determine the ideal procedure for your needs. If an onlay or inlay is chosen, he will explain the available materials that will best meet your requirements. You could even talk about whether you would like a direct restoration (an onlay or inlay created in our office using CEREC technology while you wait) versus an indirect restoration created in a dental lab.
After applying numbing cream or local anesthesia to your gums, Dr. Mills will begin by cleaning out regions of decay. Other techniques of sedation may be used in case you experience stress or a powerful gag reflex. When the enamel is cleaned, impressions will be produced from your tooth. If you are getting a restoration made in a lab, a temporary cover will be set until it is prepared. As soon as your onlay or inlay is ready, Dr. Mills will carefully set and then bond it on your tooth. He will polish the borders or adjust the fit so that your tooth is suitably coated and feels right.
If just local anesthesia is used, you will be able to leave following your appointment and return to your regular daily activities. You might experience mild discomfort, swelling, or sensitivity for several days once your onlay or inlay is placed. Please contact Market Common Dentistry in the event you experience any issues following your treatment. Your onlay or inlay needs to be taken care of just like your own teeth using daily flossing and brushing. You need to schedule yearly dental examinations and twice-yearly cleanings in Market Common Dentistry so Dr. Mills can evaluate the wear and health of the onlay or inlay. With the proper maintenance, it should last for several years before needing to be repaired or replaced.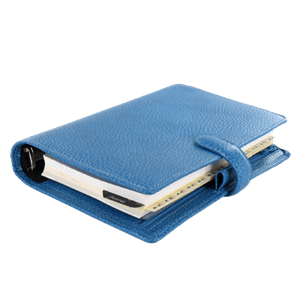 Regardless of whether you choose an onlay or inlay, metal or ceramic, indirect or direct, it is important to take care of a damaged or decayed tooth before it turns into a debilitating and costly issue. Find out more about onlays and inlays to restore your mouth by scheduling an appointment at Market Common Dentistry in Myrtle Beach, SC. Dr. Mills and his team can help revive your oral health using the very best remedy for your needs and smile goals.
Related Procedures