Sometimes, accidents happen. You could take a bad step, trip, and chip your tooth. It is also possible that a tooth can become discolored from an illness or medication. Dr. James Mills performs bonding and contouring to correct certain cosmetic flaws at our office in Myrtle Beach, SC. A quick, effective treatment, bonding and contouring uses composite resin (also used for tooth-colored fillings) to cover discoloration, reduce gaps in your teeth, lengthen a tooth, and even improve a tooth's shape. For an effective treatment to enhance your teeth, schedule an appointment to receive more information about bonding and contouring treatments at Market Common Dentistry. Our goal is to help you obtain a smile that you can feel confident in.
Reviews
"Christine is a fabulous dental hygienist.  Am NOT a fan of going-to-the-dentist (after having to have ALL my baby teeth pulled as a child; then, a decade+ of orthodontia and fillings (since we had no fluoride on our water, i.e. deemed a Communist conspiracy in the '50s); then on to several decades of periodontal treatments/root canals/crowns and (elective) veneers...aside from wisdom teeth extractions.I swear, I have spent a large part of my life in a dental chair.  (I have financed, I conjecture, the sailboats and antique collections of previous dentists)  Thus, I have deep-rooted disquietude whenever I have to go to the dentist.That being said, although I still do not wake up w. a spring-in-my-step on days when I have a dental appt, Christine and Dr. Mills do their very best to make my visits (every 3 months) beyond bearable.I highly recommend Market Common Dentistry--for their skill, long-term care plans, and comfort during treatments."
- M.R. /
Yelp /
Dec 11, 2020
"Awesome job. Becki is the best. Professional"
- S.F. /
Google /
Dec 08, 2020
"It was the best experience I've ever had in a dentist office. From the financial staff to hygienist. Becky is absolutely fabulous. It was the best cleaning I feel I've ever had. Dr Mills is wonderful. Very relaxed atmosphere . I would highly recommend this dentist to all my friends and family. G. Waldrop"
- J.W. /
Facebook /
Dec 05, 2020
"Great practice - everyone is professional, competent and efficient from the front desk staff, to the hygenist and the dentist - highly recommend"
- B.S. /
Google /
Dec 02, 2020
"The staff was absolutely amazing!! They went above and beyond for my son!"
- J.R. /
Google /
Nov 25, 2020
Previous
Next
Cosmetic bonding and contouring may improve chips, cracks, gaps, tooth length, discoloration, and other minor cosmetic flaws. As a more affordable cosmetic treatment, it can often be completed in just one visit to our office. The procedure does not require preparations, like crowns or veneers, but it is not as strong and generally does not last as many years. Dental bonding and contouring is good for small issues, but if you require bigger improvements, a different restorative or cosmetic treatment may be considered. At your appointment, Dr. Mills will listen to your goals and then discuss your treatment options.
Bonding and contouring is generally completed in a single appointment in our office in Myrtle Beach, SC. You do not need anesthesia; however, sedation methods may be reviewed with Dr. Mills at your appointment for problems, like anxiety or a strong gag reflex. As soon as you are comfortable, Dr. Mills will apply the bonding material to the desired teeth aided by one of his team members. The resin will be set with more layers added, as needed. After the layers of composite resin are done, Dr. Mills will shape and smooth the filling material and your natural enamel for a beautiful appearance.
After you have had bonding and contouring, it is important to not consume staining foods and beverages (such as tobacco, coffee, and tea) for 48 hours. The composite resin can stain and chip so you should not bite on hard objects, like hard candy, pens, and fingernails, and clean your teeth right after eating. Bonded and contoured teeth need to be cared for just like natural teeth with daily flossing and brushing. Biannual cleanings at Market Common Dentistry can help to polish away stains from the bonding material. With ideal care, bonding and contouring may last as long as ten years. At your dental examination, Dr. Mills can help you determine if your cosmetic bonding and contouring procedure should be done again to refresh your appearance.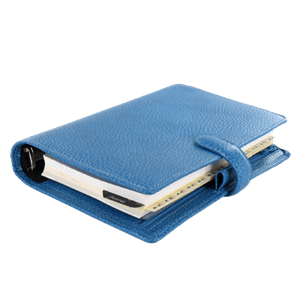 Cosmetic bonding and contouring is a good treatment if you would like to correct your smile without the time and expense of other cosmetic options. Receive more information about dental bonding and contouring during a consultation with Dr. Mills at our office in Myrtle Beach, SC. Contact Market Common Dentistry to schedule an appointment and get an attractive smile.
Related Procedures