You may not be a good candidate for dental implants since there needs to be healthy bone density along with enough space for an implant to be put without touching the nasal passages. A surgical sinus lift may be performed to help you become a candidate for an implant. At Market Common Dentistry, we will get you ready to receive an implant with sinus lift surgery. Inadequate jawbone height, poor bone quality, or sinuses that might be too near to put an implant are reasons why you might require a sinus lift, also referred to as sinus augmentation surgery. The sinus floor is moved to ensure an implant will be easy to place. Schedule an appointment with Dr. James Mills at his practice in Myrtle Beach, SC to find out more about dental implants and sinus lift surgery.
Reviews
"I have the utmost confidence in Dr. MIlls and his staff. He is a very caring person and is able to take care of any needs that might occur and not have to send you to a specialist. Everyone in the office is very friendly and makes you feel welcome and comfortable."
- S.M. /
Google /
Feb 20, 2020
"Market Common Dentistry has my blessing. Dr. Mills has gone over and beyond with working with my dental problems. Everyone in the office has been very kind. If there is ever an emergency they see you as soon as possible."
- B.S. /
Yelp /
Feb 19, 2020
"The Best Dental Office in Horry County! This past Monday I had 4 teeth extracted. I was sedated for the procedure, and did not feel anything. After waking up, I was pain free. Having a phobia and panic attacks at previous dental offices. This place was a lifesaver. From the front desk staff, the hygienist and Dr.Mills himself ( so happened we have the same last name, I'm not related in anyway and was the first time we had met- lol) today is Wednesday and I am back to work pain free. Not many dental offices do sedation dentistry in horry county. Thank you again. ☆☆☆☆☆"
- G.M. /
Google /
Feb 13, 2020
"They are the most polite, caring and professional team put in place in one office. If you have a phobia regarding dental offices, this office has solutions. Not many doctors in Horry County perform Sedation DENTISTRY. This is one place that does. You wake up and its over! If your new to the area give them a try."
- G.M. /
Yelp /
Feb 11, 2020
"Dr. Mills and his team are always very helpful, professional and make your dental experience pleasurable."
- F.H. /
Google /
Feb 06, 2020
Previous
Next
Nominees for a sinus augmentation may have an insufficient area in the top jaw to get an implant if the sinuses are excessively big or too near the jawbone. In your appointment with Dr. Mills, a digital x-ray will be used to measure your sinuses and jaw and ascertain whether moving the sinuses and/or a bone graft will be a suitable plan of action to prepare you for an implant.
Sinus lift augmentation is an advanced surgical process that is completed at our office by Dr. Mills. If necessary, a bone graft will be prepped. A surgical incision will be placed in the back of the mouth, and the gums will be moved to show the jawbone. The bone graft, if needed, will be placed before the sinuses are pushed higher and further from the jaw. Lastly, the incision inside the gums will be stitched closed.
Following your sinus surgery, you may be given a prescription for pain relievers and antibiotics that will assist you through your recovery. Dr. Mills will also talk to you about the best way to take care of your incisions by giving you instructions prior to the procedure. You need to schedule another appointment about 1 – 2 weeks following your sinus surgery to remove the stitches. The bone graft may require a few months to heal until an implant procedure can be scheduled.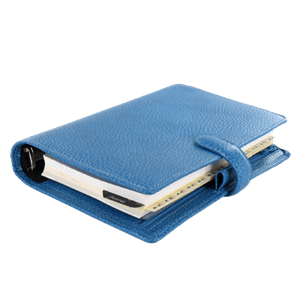 If you are eligible for a sinus lift, preparing the jawbone is vital to the achievement of the implant. Dental implants require a good support in the jawbone until they may be set up, and a sinus lift procedure will continue to keep the implant from interfering with your nasal cavity. We welcome you to call our practice in Myrtle Beach, SC to schedule an appointment with Dr. Mills.
Related Procedures