You may not be a good candidate for dental implants since there needs to be healthy bone density along with enough space for an implant to be put without touching the nasal passages. A surgical sinus lift may be performed to help you become a candidate for an implant. At Market Common Dentistry, we will get you ready to receive an implant with sinus lift surgery. Inadequate jawbone height, poor bone quality, or sinuses that might be too near to put an implant are reasons why you might require a sinus lift, also referred to as sinus augmentation surgery. The sinus floor is moved to ensure an implant will be easy to place. Schedule an appointment with Dr. James Mills at his practice in Myrtle Beach, SC to find out more about dental implants and sinus lift surgery.
Reviews
"I visited this office for the first time about a week or so ago...now I've had a few visits and I can rightfully leave a review. long story short, I've been searching for a dentist who will listen to me for years. This office has the nicest, best staff I've ever met out of ANY dental office I've ever been to (and that's easily been 20-30 offices). Dr. Latvis is amazing, I've been in the area 4 years and this is the only dentist I'd recommend. Amazing. From the front desk, to dental assistants, to the dentist, to financial / management, whoever you need, they're all top notch. I do not leave reviews EVER. For anything. This one was 100% worth it. Thank you guys so much."
- R.M. /
Google /
Nov 20, 2020
"Highly recommended. Friendly, pleasant relaxed atmosphere. I was in and out quickly and with my insurances it was extremely low cost. They did a great job and I will be back!!"
- D.A. /
Google /
Nov 20, 2020
"First time very thorough and professional impressed with all the staff"
- R.S. /
Google /
Nov 19, 2020
"Dr Mills and his team consistently provide exceptional customer service and quality of dental work. My husband and I have been seeing Dr Mills for many years through preventative work, crowns, root canals and extractions and have always been pleased with the care and attention that we receive. Appointments on time, very safe environment following all COVID protocols."
- D.S. /
Google /
Nov 19, 2020
"Dr Chris, Haley, Rebecca and everyone I have met are all the best. There is not one bad thing I could say about anyone in this office. They are all genuinely pleasant and care for you. I highly recommend this dental location!!!"
- T.M. /
Google /
Nov 11, 2020
Previous
Next
Nominees for a sinus augmentation may have an insufficient area in the top jaw to get an implant if the sinuses are excessively big or too near the jawbone. In your appointment with Dr. Mills, a digital x-ray will be used to measure your sinuses and jaw and ascertain whether moving the sinuses and/or a bone graft will be a suitable plan of action to prepare you for an implant.
Sinus lift augmentation is an advanced surgical process that is completed at our office by Dr. Mills. If necessary, a bone graft will be prepped. A surgical incision will be placed in the back of the mouth, and the gums will be moved to show the jawbone. The bone graft, if needed, will be placed before the sinuses are pushed higher and further from the jaw. Lastly, the incision inside the gums will be stitched closed.
Following your sinus surgery, you may be given a prescription for pain relievers and antibiotics that will assist you through your recovery. Dr. Mills will also talk to you about the best way to take care of your incisions by giving you instructions prior to the procedure. You need to schedule another appointment about 1 – 2 weeks following your sinus surgery to remove the stitches. The bone graft may require a few months to heal until an implant procedure can be scheduled.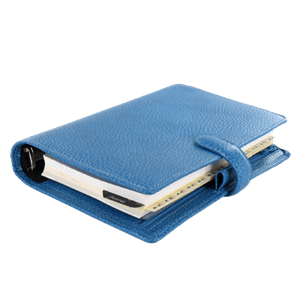 If you are eligible for a sinus lift, preparing the jawbone is vital to the achievement of the implant. Dental implants require a good support in the jawbone until they may be set up, and a sinus lift procedure will continue to keep the implant from interfering with your nasal cavity. We welcome you to call our practice in Myrtle Beach, SC to schedule an appointment with Dr. Mills.
Related Procedures