If you are looking for a long-lasting restoration to replace a missing tooth or teeth, Dr. James Mills is happy to perform implant dentistry for his patients in Myrtle Beach, SC. Implant dentistry uses surgically placed metal posts in your jawbone to replace the missing tooth root. The post(s) may be connected to a bridge, crown, or denture for a natural-looking restoration that can be used just like your real teeth. When you want to fix a gap from a missing tooth or teeth, make an appointment to hear more about implant dentistry at Market Common Dentistry. You may enjoy dental implants if you want to avoid food restrictions or the hassle of removable dentures. Talk to Dr. Mills about your needs and learn if implants, including hybrid implants, are a good option for you.
Reviews
"I have the utmost confidence in Dr. MIlls and his staff. He is a very caring person and is able to take care of any needs that might occur and not have to send you to a specialist. Everyone in the office is very friendly and makes you feel welcome and comfortable."
- S.M. /
Google /
Feb 20, 2020
"Market Common Dentistry has my blessing. Dr. Mills has gone over and beyond with working with my dental problems. Everyone in the office has been very kind. If there is ever an emergency they see you as soon as possible."
- B.S. /
Yelp /
Feb 19, 2020
"The Best Dental Office in Horry County! This past Monday I had 4 teeth extracted. I was sedated for the procedure, and did not feel anything. After waking up, I was pain free. Having a phobia and panic attacks at previous dental offices. This place was a lifesaver. From the front desk staff, the hygienist and Dr.Mills himself ( so happened we have the same last name, I'm not related in anyway and was the first time we had met- lol) today is Wednesday and I am back to work pain free. Not many dental offices do sedation dentistry in horry county. Thank you again. ☆☆☆☆☆"
- G.M. /
Google /
Feb 13, 2020
"They are the most polite, caring and professional team put in place in one office. If you have a phobia regarding dental offices, this office has solutions. Not many doctors in Horry County perform Sedation DENTISTRY. This is one place that does. You wake up and its over! If your new to the area give them a try."
- G.M. /
Yelp /
Feb 11, 2020
"Dr. Mills and his team are always very helpful, professional and make your dental experience pleasurable."
- F.H. /
Google /
Feb 06, 2020
Previous
Next
Best Candidates for Mouth Guards
Implant dentistry can restore a single missing tooth or several teeth by connecting it to an implant-supported bridge, crown, or denture. You may want an implant if you have a dental restoration but are bothered by the appearance, comfort, or if there is special cleaning needed. Implant-supported restorations can be cared for just like your regular teeth with daily flossing and brushing. In your consultation, Dr. Mills will evaluate the health of your jawbone and gums to decide if you are a good candidate for implant dentistry. In some cases, a bone or gum graft surgery may be needed prior to implant surgery to strengthen the foundation of your implant. Dental implant surgery is not a good choice if you use tobacco products, are pregnant, or are being treated for another condition, including gingivitis.
What To Expect with Dental Implants
To prepare for your dental implants, you may have teeth extracted, plus gum or bone grafts. As soon as you are ready for the implant to be placed, the needed areas will be given local anesthesia to numb your mouth. Sedation methods may be included to keep you comfortable throughout the process. Dr. Mills will create an incision in your gums and then insert the titanium post in your jawbone. The incision in the gums will be sutured closed with part of the implant above the gums. This will be repeated if several implants are required. While the dental implant integrates into the jawbone and gums over the next several months, a temporary cover will be used to cover and protect the implants. As soon as Dr. Mills decides your implant is healed with your gums and jaw, your custom restoration (bridge, crown, or denture) can be connected to your implant and adjusted for a proper fit.
You may notice some short-term inflammation in your mouth and lower face, plus discomfort, bruising, and minor bleeding after your implant procedure. Dr. Mills will tell you what is to be expected and what should be reported to our office. He may also write a prescription for pain relievers and antibiotics. As soon as your dental implants are integrated and your customized restoration is connected, you should maintain a good oral care routine at home that includes flossing, brushing, and mouthwash. You should attend annual dental exams and biannual professional cleanings at Market Common Dentistry so Dr. Mills can track the health of your implants and restorations. He will decide if your restorations or implants should be repaired or replaced.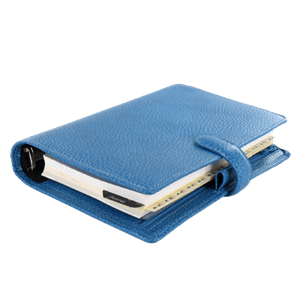 Implant dentistry may be a wonderful option if you would like a replacement for missing teeth that is simple to clean and can last for years. Dr. Mills will help you understand the entire procedure starting with surgery to implant the posts and your custom restoration options. To get more information on implant dentistry, schedule an appointment at Market Common Dentistry.
Related Procedures
Related Post