Custom-made dentures may be a great choice if you need to replace most or all of your teeth. Dentures can restore your appearance and allow you to eat and speak with ease. Dr. James Mills can create either partial or full removable dentures for residents in Myrtle Beach, SC. Full dentures replace your whole lower arch, upper arch, or both compared to partial dentures that leave your remaining teeth to act as support. At Market Common Dentistry, we can help you determine whether partial or full dentures match your goals, and then have your dentures made custom to look beautiful and natural. Schedule an appointment with Dr. Mills to get more information about full and partial removable or implant-supported dentures.
Reviews
"I have the utmost confidence in Dr. MIlls and his staff. He is a very caring person and is able to take care of any needs that might occur and not have to send you to a specialist. Everyone in the office is very friendly and makes you feel welcome and comfortable."
- S.M. /
Google /
Feb 20, 2020
"Market Common Dentistry has my blessing. Dr. Mills has gone over and beyond with working with my dental problems. Everyone in the office has been very kind. If there is ever an emergency they see you as soon as possible."
- B.S. /
Yelp /
Feb 19, 2020
"The Best Dental Office in Horry County! This past Monday I had 4 teeth extracted. I was sedated for the procedure, and did not feel anything. After waking up, I was pain free. Having a phobia and panic attacks at previous dental offices. This place was a lifesaver. From the front desk staff, the hygienist and Dr.Mills himself ( so happened we have the same last name, I'm not related in anyway and was the first time we had met- lol) today is Wednesday and I am back to work pain free. Not many dental offices do sedation dentistry in horry county. Thank you again. ☆☆☆☆☆"
- G.M. /
Google /
Feb 13, 2020
"They are the most polite, caring and professional team put in place in one office. If you have a phobia regarding dental offices, this office has solutions. Not many doctors in Horry County perform Sedation DENTISTRY. This is one place that does. You wake up and its over! If your new to the area give them a try."
- G.M. /
Yelp /
Feb 11, 2020
"Dr. Mills and his team are always very helpful, professional and make your dental experience pleasurable."
- F.H. /
Google /
Feb 06, 2020
Previous
Next
Best Candidates for Dentures
You could be a candidate for custom dentures if you have lost most or all of your teeth, but your jawbone and gums are strong and healthy. If you have natural teeth, they can either be removed if you want a full denture or you can keep them as support for a partial. In your appointment with Dr. Mills, he will assess your condition and give you your choices to fit your needs and goals.
In some cases, Dr. Mills will perform an extraction on any natural teeth before impressions are taken, which will help craft your custom dentures. Partial dentures will be tinted to blend with your remaining teeth for an attractive result. As soon as your full or partial dentures are finished, Dr. Mills will adjust them to be comfortable. He will discuss methods to clean and care for your custom dentures.
It will probably take time before your dentures feel comfortable; however, it should become easier to speak and eat normally. If the dentures feel loose, come back to Market Common Dentistry to get your dentures adjusted. You will need to clean your dentures with a toothbrush two times every day. Whenever you take out your dentures, they need to be soaked to avoid drying them out. You should continue to attend annual exams and biannual cleanings at Market Common Dentistry so Dr. Mills can watch the fit and wear of your custom denture and the overall health of your mouth. He will discuss when your dentures should be replaced or repaired; however, with good treatment, your custom dentures can last for a long time.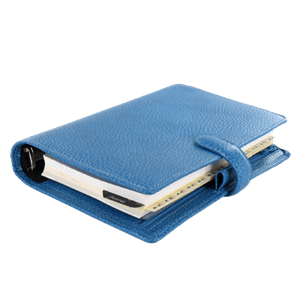 Regain your ability to confidently speak and eat when your teeth are replaced with custom removable dentures. Dr. Mills is proud to create custom removable partial and full dentures for his patients in Myrtle Beach, SC. Learn about how removable dentures can give you back your smile by making an appointment at Market Common Dentistry.
Related Procedures
Related Post