In-House Technology Overview
Certain advanced dental technology makes it easier for Dr. James Mills to diagnose and treat concerns that may not be visible to the naked eye. It can also help him to understand more about your oral health by showing the interior of your teeth, jawbone, and gums. There are several oral health conditions that may be diagnosed with state-of-the-art imaging technology, including decay, cavities, abscesses, cysts, bone loss, and impactions. If these conditions are discovered in the early stages, you may have more effective and less invasive treatment options. At Market Common Dentistry, Dr. Mills and his skilled dental team utilize the latest advancements in dental technology in order to provide accurate diagnoses and procedures for our Myrtle Beach, SC patients. To learn more, contact our facility to schedule your initial consultation with Dr. Mills.
Reviews
"I have the utmost confidence in Dr. MIlls and his staff. He is a very caring person and is able to take care of any needs that might occur and not have to send you to a specialist. Everyone in the office is very friendly and makes you feel welcome and comfortable."
- S.M. /
Google /
Feb 20, 2020
"Market Common Dentistry has my blessing. Dr. Mills has gone over and beyond with working with my dental problems. Everyone in the office has been very kind. If there is ever an emergency they see you as soon as possible."
- B.S. /
Yelp /
Feb 19, 2020
"The Best Dental Office in Horry County! This past Monday I had 4 teeth extracted. I was sedated for the procedure, and did not feel anything. After waking up, I was pain free. Having a phobia and panic attacks at previous dental offices. This place was a lifesaver. From the front desk staff, the hygienist and Dr.Mills himself ( so happened we have the same last name, I'm not related in anyway and was the first time we had met- lol) today is Wednesday and I am back to work pain free. Not many dental offices do sedation dentistry in horry county. Thank you again. ☆☆☆☆☆"
- G.M. /
Google /
Feb 13, 2020
"They are the most polite, caring and professional team put in place in one office. If you have a phobia regarding dental offices, this office has solutions. Not many doctors in Horry County perform Sedation DENTISTRY. This is one place that does. You wake up and its over! If your new to the area give them a try."
- G.M. /
Yelp /
Feb 11, 2020
"Dr. Mills and his team are always very helpful, professional and make your dental experience pleasurable."
- F.H. /
Google /
Feb 06, 2020
Previous
Next
Digital x-rays: Often performed at the start of your dental exam, digital imaging takes around 5 – 10 minutes to do. Many patients will get a set of x-rays to show the needed areas. Once they are complete, they will be uploaded to be viewed by you and Dr. Mills throughout your examination. He will show you any areas of concern and go over treatment options.
3D Impressions: This instrument utilizes safe wavelengths to exactly capture all regions, crevices, and corners of your mouth. Once the scan is finished, an image of your teeth will soon show up on the screen. If any areas were overlooked during the first scan, then a very simple re-scan will be performed to capture the additional areas, compared to utilizing physical molds that would necessitate the whole procedure to be redone.
3D Imaging: Like digital x-rays, 3D imaging is generally a part of your standard dental examination. The actual process is very similar to having x-rays taken, but when using 3D imaging, the imaging system will automatically move 360-degrees around your head. The entire process takes approximately 30 seconds for a complete mouth view. The pictures are then uploaded for Dr. Mills to examine and see whether you're dealing with any dental conditions that may necessitate therapy.
DIAGNOdent™ Cavity Detector: This device is utilized to help identify areas of tooth decay. Using laser technology, it is able to precisely detect fissure caries, proximal caries, and periodontitis. It is especially useful in locating decay within the tooth, even when the outer surface appears healthy.
Intraoral Camera: When an issue is discovered using the intraoral camera, Dr. Mills will talk with you regarding the right therapy choices available to correct it. After a plan is verified, you may need to schedule your appointment(s) at Market Common Dentistry to start your care. Normally, intraoral cameras are useful in identifying an issue in the early stages so your treatment might take less time and be less invasive. The camera may also be utilized during your procedure to make it even more effective.
Diode Laser: Diode lasers are a tiny device that Dr. Mills may utilize to take care of the soft tissues of your mouth. Prior to any procedure with the diode laser, you might be given local anesthesia to help make you more comfortable. Light from the laser will be released in short pulses throughout the process, which will shorten the time of your visit. The advanced technology is mild and permits less discomfort and pain during and following your appointment.
What to Expect with In-House Technology
If Dr. Mills believes that you may have a dental condition or an area of decay or damage, he may implement the use of advanced dental technology in order to provide a more accurate diagnosis. After an issue has been identified, he can then create an effective treatment program specifically for your needs. Prior to providing treatment, Dr. Mills will be able to answer any questions that you may have regarding your diagnosis and procedure plan.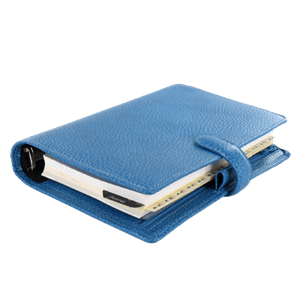 In-House Technology Learn More
Innovative dental technology can help to diagnose and ensure more accurate treatment for oral issues. They can give Dr. Mills a unique understanding that allows him to diagnose developing conditions to be corrected before you feel pain. To improve your oral health, contact our team in Myrtle Beach, SC to make an appointment for your dental examination with advanced imaging technology.
Related Procedures