Tooth Extractions Overview
Even though Dr. James Mills at Market Common Dentistry makes every attempt to rescue and maintain your natural teeth, there are instances in which a tooth or teeth might have to be taken out. A simple extraction takes out a tooth that is visible over the gums. This is generally done for a tooth that is decayed or damaged and cannot be repaired. A surgical extraction takes out a tooth that has not erupted over the gums. They are frequently performed to take out impacted teeth, like the wisdom teeth, that do not have sufficient space to fit into your mouth. Regardless of the reason for needing an extraction at Market Common Dentistry, our staff will give you the best treatment possible. Our Myrtle Beach, SC office provides multiple sedation methods, such as nitrous oxide and oral-conscious sedation, which means you can stay comfortable throughout your treatment. Get in touch with our staff to find out more or to schedule an examination with Dr. Mills to enhance your smile.
Reviews
"I have the utmost confidence in Dr. MIlls and his staff. He is a very caring person and is able to take care of any needs that might occur and not have to send you to a specialist. Everyone in the office is very friendly and makes you feel welcome and comfortable."
- S.M. /
Google /
Feb 20, 2020
"Market Common Dentistry has my blessing. Dr. Mills has gone over and beyond with working with my dental problems. Everyone in the office has been very kind. If there is ever an emergency they see you as soon as possible."
- B.S. /
Yelp /
Feb 19, 2020
"The Best Dental Office in Horry County! This past Monday I had 4 teeth extracted. I was sedated for the procedure, and did not feel anything. After waking up, I was pain free. Having a phobia and panic attacks at previous dental offices. This place was a lifesaver. From the front desk staff, the hygienist and Dr.Mills himself ( so happened we have the same last name, I'm not related in anyway and was the first time we had met- lol) today is Wednesday and I am back to work pain free. Not many dental offices do sedation dentistry in horry county. Thank you again. ☆☆☆☆☆"
- G.M. /
Google /
Feb 13, 2020
"They are the most polite, caring and professional team put in place in one office. If you have a phobia regarding dental offices, this office has solutions. Not many doctors in Horry County perform Sedation DENTISTRY. This is one place that does. You wake up and its over! If your new to the area give them a try."
- G.M. /
Yelp /
Feb 11, 2020
"Dr. Mills and his team are always very helpful, professional and make your dental experience pleasurable."
- F.H. /
Google /
Feb 06, 2020
Previous
Next
Best Candidates for Tooth Extractions
If your tooth was damaged or broken from decay, Dr. Mills can make every attempt to fix it using a bonding, crown, or filling. However, a tooth might be too far into decay and will have to be removed to prevent the infection from spreading — and also to conserve the health of the rest of the teeth. You might also require a simple or surgical extraction to remove a tooth or teeth that do not fit in your mouth. This involves your third molars, popularly called wisdom teeth, which grow around the ages of 17 – 21. In older kids, infant teeth that have not naturally fallen out might need to be extracted so that they do not obstruct the permanent teeth. If you are receiving orthodontics or contemplating Invisalign®, then you might require a simple extraction to make space for the remaining teeth when they move into their normal place.
What To Expect with Tooth Extractions
Dental extractions are completed in our office using local anesthesia on the area near the tooth being worked on. Different types of sedation could be used based on the degree of the extraction and also to help you stay relaxed in case you have some dental worries. When you are prepared, Dr. Mills will start the procedure. In a simple extraction, Dr. Mills will loosen up the tooth using a special device called an elevator prior to removal. A surgical extraction entails making incisions into your gums to access the tooth. If necessary, the tooth could be broken up into smaller pieces so that it can be taken out. When the tooth has been removed, Dr. Mills will suture the incision in your gums. In some cases, he might provide a prescription for antibiotics that need to be taken prior to and following the operation — in case you have a current illness, if your immune system is compromised, if the process is lengthy, or if you have some other special health problems.
Tooth Extractions Recovery
Based on the anesthesia used throughout your extraction, you might be required to have a friend or family member take you home. As your gums heal, you need to avoid using straws, spitting, and smoking. Your recovery will depend on the method of your tooth extraction; however, many patients want to eat soft, room-temperature food for at least a couple of days following the procedure. Dr. Mills will speak with you regarding what is normal as you recover and ways to take care of your gums. Your gums will probably be inflamed after the procedure; therefore, Dr. Mills suggests over-the-counter pain medicine and cold compresses. Sometimes, Dr. Mills can give you a written prescription for pain medicine and/or antibiotics. Along with some proposed follow-up visits, you should schedule regular appointments at Market Common Dentistry for dental cleanings and exams so Dr. Mills can track your health following an extraction.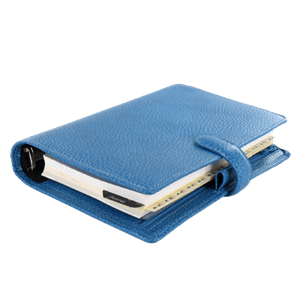 Simple and Surgical Extraction
When you have a tooth that is damaged or if your mouth does not have space for a tooth, a tooth extraction at Market Common Dentistry will assist in improving your oral health. Schedule a consultation with Dr. Mills in his office at Myrtle Beach, SC to find out more about surgical and simple extractions. If you have dental worries or fears, inquire about sedation choices to help you stay relaxed and calm throughout your process.
Related Procedures
Related Posts