When you or someone in your family plays a sport (like soccer, boxing, football, baseball, hockey, or wrestling), then Dr. James Mills strongly suggests a custom-made mouth guard to help shield your gums, teeth, and jawbone. Compared to store-bought generic mouth guards, custom-made mouth guards from Market Common Dentistry will be crafted and adjusted for you, which makes it even more effective and comfortable. If you wish to decrease the probability of harm to your mouth, we invite you to contact Market Common Dentistry in Myrtle Beach, SC to learn more about custom-made mouth guards.
Professionally made mouth guards are helpful if you or a member of your family participates in a sport with a high risk of injury or frequent contact. A number of our patients take part in martial arts, football, volleyball, hockey, softball, soccer, wrestling, and other sports. A professionally made mouth guard may be particularly useful when you have dental restorations or braces because these can cut your gums, as well as the soft tissues in your mouth. Mouth guards also have been demonstrated to assist athletes in sports without contact (jogging, yoga, weight lifting) by reducing strain on the jawbone. Since a custom-made mouth guard has been created specifically for your goals, it usually matches better and lasts longer compared to boil and bite or stock mouth guards bought at sporting goods shops.
Reviews
"I have the utmost confidence in Dr. MIlls and his staff. He is a very caring person and is able to take care of any needs that might occur and not have to send you to a specialist. Everyone in the office is very friendly and makes you feel welcome and comfortable."
- S.M. /
Google /
Feb 20, 2020
"Market Common Dentistry has my blessing. Dr. Mills has gone over and beyond with working with my dental problems. Everyone in the office has been very kind. If there is ever an emergency they see you as soon as possible."
- B.S. /
Yelp /
Feb 19, 2020
"The Best Dental Office in Horry County! This past Monday I had 4 teeth extracted. I was sedated for the procedure, and did not feel anything. After waking up, I was pain free. Having a phobia and panic attacks at previous dental offices. This place was a lifesaver. From the front desk staff, the hygienist and Dr.Mills himself ( so happened we have the same last name, I'm not related in anyway and was the first time we had met- lol) today is Wednesday and I am back to work pain free. Not many dental offices do sedation dentistry in horry county. Thank you again. ☆☆☆☆☆"
- G.M. /
Google /
Feb 13, 2020
"They are the most polite, caring and professional team put in place in one office. If you have a phobia regarding dental offices, this office has solutions. Not many doctors in Horry County perform Sedation DENTISTRY. This is one place that does. You wake up and its over! If your new to the area give them a try."
- G.M. /
Yelp /
Feb 11, 2020
"Dr. Mills and his team are always very helpful, professional and make your dental experience pleasurable."
- F.H. /
Google /
Feb 06, 2020
Previous
Next
For the first step in making your mouth guard, Dr. Mills will take a collection of physical or digital impressions. Your impressions will be sent to a dental lab where professionals will make your mouth guard using high-quality, durable materials. Once finished and delivered to our practice, you will return to our office to get your guard fitted. Dr. Mills will ensure your mouth guard fits correctly and is comfortable.
As soon as you get your guard, it is very important to wear it during sports or if your mouth requires extra protection. Taking care of your mouth guard will be critical in maintaining its lifespan. It is also important to keep it in a secure location and wash it before and after every use. Dr. Mills will explain the ideal method to wash your mouth guard, depending on the substances used. You should bring your guard to each dental appointment so Dr. Mills can check its current state and also let you know when a new one is necessary.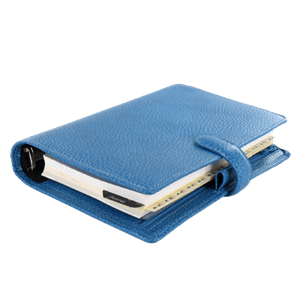 Safeguard your dental well-being and boost your sports performance using a custom-made mouth guard. Dr. Mills provides high-quality mouth guards to protect you from accidents and distress during sports. Schedule an appointment at Market Common Dentistry in Myrtle Beach, SC to find out more information on the advantages of mouth guards.
Related Procedures
Related Posts