If periodontal (gum) disease has progressed into the complex phases, you might develop gum recession. This induces a raised gumline and visible tooth roots. At Market Common Dentistry, a part of your gum disease therapy might consist of gum grafting to repair your gumline. With many different graft choices, Dr. James Mills will produce your personal treatment plan to repair your gums. Get in touch with our office in Myrtle Beach, SC to find out more information on how surgical gum grafts may fix your gums, cover your teeth, and also enhance the look of your grin.
Reviews
"I have the utmost confidence in Dr. MIlls and his staff. He is a very caring person and is able to take care of any needs that might occur and not have to send you to a specialist. Everyone in the office is very friendly and makes you feel welcome and comfortable."
- S.M. /
Google /
Feb 20, 2020
"Market Common Dentistry has my blessing. Dr. Mills has gone over and beyond with working with my dental problems. Everyone in the office has been very kind. If there is ever an emergency they see you as soon as possible."
- B.S. /
Yelp /
Feb 19, 2020
"The Best Dental Office in Horry County! This past Monday I had 4 teeth extracted. I was sedated for the procedure, and did not feel anything. After waking up, I was pain free. Having a phobia and panic attacks at previous dental offices. This place was a lifesaver. From the front desk staff, the hygienist and Dr.Mills himself ( so happened we have the same last name, I'm not related in anyway and was the first time we had met- lol) today is Wednesday and I am back to work pain free. Not many dental offices do sedation dentistry in horry county. Thank you again. ☆☆☆☆☆"
- G.M. /
Google /
Feb 13, 2020
"They are the most polite, caring and professional team put in place in one office. If you have a phobia regarding dental offices, this office has solutions. Not many doctors in Horry County perform Sedation DENTISTRY. This is one place that does. You wake up and its over! If your new to the area give them a try."
- G.M. /
Yelp /
Feb 11, 2020
"Dr. Mills and his team are always very helpful, professional and make your dental experience pleasurable."
- F.H. /
Google /
Feb 06, 2020
Previous
Next
Typically, gums grafts are used to fix gum recession brought on by gum (periodontal) disease. Your gumline might be higher and your gums might pull back from your teeth. Exposed tooth roots can cause greater sensitivity. Less common reasons that may cause or lead to gum recession are aggressive tooth brushing or using a bad technique, frequent jaw clenching or teeth grinding (bruxism), and dental misalignment. Sometimes, oral piercings (tongue or lip) can rub against the gums and lead to recession. At your appointment, Dr. Mills will evaluate your gums and decide if you are a candidate for gum graft surgery.
There are various types of grafts that will be chosen according to your individual needs. Connective tissue gum grafts are the most common kind used to fix exposed tooth roots. This starts by cutting an incision in the palate (roof of your mouth) to take a little flap of skin. The connective tissue is taken from within the flap and then grafted to your gums. A free gingival graft is comparable except that much more tissue is taken from the roof of your mouth to build up especially thin gums. The next graft is a pedicle graft, which removes extra tissue from your mouth to cover your tooth roots. In your initial consultation, Dr. Mills can help you select the type of graft to meet your goals.
It is possible to go home following this surgery; however, you should plan to recover for a couple of days. You will also have to have a friend or family member take you home if you had intravenous or oral sedation. Dr. Mills will explain your aftercare instructions, such as dietary suggestions and any prescription medications you will need to take. You might feel some discomfort or pain for a short amount of time after the surgery, which could be minimized with cold packs and nonprescription pain medication. To prevent damaging the grafts, you should not floss or brush while your gums heal. Dr. Mills will suggest a mouthwash to help keep your mouth fresh. You might have to go back for another appointment so Dr. Mills can track your recovery and improvements.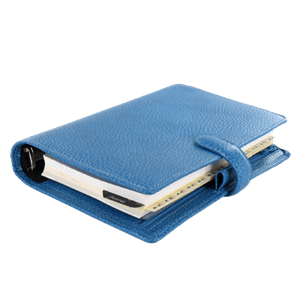 Surgical gum grafts are a restorative dental treatment at Market Common Dentistry utilized to fix your gums, improve your dental health, and also help to make your smile look more appealing. If you have gum recession because of advanced gum disease or other reasons, schedule an appointment with Dr. Mills at our practice in Myrtle Beach, SC to find out more information about the advantages of gum graft surgery.
Related Procedures