Dr. James Mills is skilled at crown lengthening to enhance the visual appeal and health of your teeth. Crown lengthening may come off as an odd name to some because it sounds like it entails adding material to the tooth. A more precise term might be crown exposure because some of the gum tissue is excised to show more of the enamel. You might want crown lengthening for aesthetic reasons if you'd like to fix a "gummy" smile. Crown lengthening might also be needed if not enough of your enamel is visible to hold a filling, dental crown, or another restoration. To get more information, schedule an appointment at Market Common Dentistry in Myrtle Beach, SC.
Reviews
"Christine is a fabulous dental hygienist.  Am NOT a fan of going-to-the-dentist (after having to have ALL my baby teeth pulled as a child; then, a decade+ of orthodontia and fillings (since we had no fluoride on our water, i.e. deemed a Communist conspiracy in the '50s); then on to several decades of periodontal treatments/root canals/crowns and (elective) veneers...aside from wisdom teeth extractions.I swear, I have spent a large part of my life in a dental chair.  (I have financed, I conjecture, the sailboats and antique collections of previous dentists)  Thus, I have deep-rooted disquietude whenever I have to go to the dentist.That being said, although I still do not wake up w. a spring-in-my-step on days when I have a dental appt, Christine and Dr. Mills do their very best to make my visits (every 3 months) beyond bearable.I highly recommend Market Common Dentistry--for their skill, long-term care plans, and comfort during treatments."
- M.R. /
Yelp /
Dec 11, 2020
"Awesome job. Becki is the best. Professional"
- S.F. /
Google /
Dec 08, 2020
"It was the best experience I've ever had in a dentist office. From the financial staff to hygienist. Becky is absolutely fabulous. It was the best cleaning I feel I've ever had. Dr Mills is wonderful. Very relaxed atmosphere . I would highly recommend this dentist to all my friends and family. G. Waldrop"
- J.W. /
Facebook /
Dec 05, 2020
"Great practice - everyone is professional, competent and efficient from the front desk staff, to the hygenist and the dentist - highly recommend"
- B.S. /
Google /
Dec 02, 2020
"The staff was absolutely amazing!! They went above and beyond for my son!"
- J.R. /
Google /
Nov 25, 2020
Previous
Next
Ideal candidates for crown lengthening should be in good overall health, particularly regarding the gums. Issues, such as gum (periodontal) disease, might have to be addressed before crown lengthening can be done. Most frequently, crown lengthening is requested for aesthetic reasons to fix a "gummy" smile. In such situations, excessive gum tissue may be eliminated to balance the proportion of gum tissue to enamel and offer you an even gumline. For other patients, crown lengthening may also be required to complete a dental restoration. Dr. Mills might have to uncover more of your tooth to be able to put in a filling, bridge, or crown.
Before the crown lengthening procedure, a numbing agent is used on the treated regions to reduce pain and discomfort. You can talk about other sedation options with Dr. Mills at your initial consultation to help you stay comfortable and calm throughout the treatment. When you are ready, your gum tissue will be cut away to slowly show more of your enamel, and then your gumline will be sculpted for a lifted and even look. As soon as Dr. Mills has finished the treatment, he will stitch the soft gum tissue and then rinse your mouth.
Following your treatment, your gums might be sore and inflamed. Nonprescription pain relievers and cold compresses can be utilized to reduce your discomfort, but Dr. Mills can write a prescription for antibiotics and/or pain medication. It can be helpful to stick to soft foods or liquid diet for a few days while your gums recover. You should clean your mouth with soft brushing and mouthwash but avoid dental floss. In some cases, you might need to have another appointment at Market Common Dentistry to track your recovery. Dr. Mills will also always assess your oral health, including your gums, at your yearly dental examination.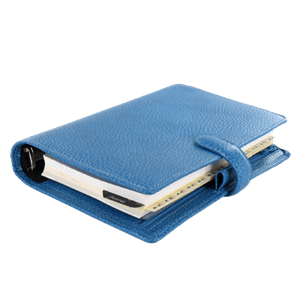 If you need to restore your oral health or you want to improve your smile, find out more information on crown lengthening treatments at Market Common Dentistry. By eliminating gum tissue, you will be able to enhance the look of a "gummy" smile or prep your mouth for a dental restoration. Schedule an appointment with Dr. Mills to determine if you are a candidate for restorative or cosmetic crown lengthening treatments at Market Common Dentistry in Myrtle Beach, SC.
Related Treatments