Several things may cause additional issues following root canal therapy. Sometimes, the whole problem was not eliminated during therapy and in different cases, a fresh disease might have developed in the tooth. After the tooth reveals signs of a disease after one or more root canals, Dr. James Mills will generally recommend endodontic retreatment. Like the initial root canal therapy, endodontic retreatment can be done to clean out the tooth canals and also remove the current disease. In case you still suffer from pain or signs of a disease following a root canal, schedule an examination at Market Common Dentistry at Myrtle Beach, SC to decide if you will need endodontic retreatment or another treatment.
Reviews
"Christine is a fabulous dental hygienist.  Am NOT a fan of going-to-the-dentist (after having to have ALL my baby teeth pulled as a child; then, a decade+ of orthodontia and fillings (since we had no fluoride on our water, i.e. deemed a Communist conspiracy in the '50s); then on to several decades of periodontal treatments/root canals/crowns and (elective) veneers...aside from wisdom teeth extractions.I swear, I have spent a large part of my life in a dental chair.  (I have financed, I conjecture, the sailboats and antique collections of previous dentists)  Thus, I have deep-rooted disquietude whenever I have to go to the dentist.That being said, although I still do not wake up w. a spring-in-my-step on days when I have a dental appt, Christine and Dr. Mills do their very best to make my visits (every 3 months) beyond bearable.I highly recommend Market Common Dentistry--for their skill, long-term care plans, and comfort during treatments."
- M.R. /
Yelp /
Dec 11, 2020
"Awesome job. Becki is the best. Professional"
- S.F. /
Google /
Dec 08, 2020
"It was the best experience I've ever had in a dentist office. From the financial staff to hygienist. Becky is absolutely fabulous. It was the best cleaning I feel I've ever had. Dr Mills is wonderful. Very relaxed atmosphere . I would highly recommend this dentist to all my friends and family. G. Waldrop"
- J.W. /
Facebook /
Dec 05, 2020
"Great practice - everyone is professional, competent and efficient from the front desk staff, to the hygenist and the dentist - highly recommend"
- B.S. /
Google /
Dec 02, 2020
"The staff was absolutely amazing!! They went above and beyond for my son!"
- J.R. /
Google /
Nov 25, 2020
Previous
Next
Ideal candidates eligible for endodontic retreatment are patients who have had a root canal treatment but are still suffering from signs of an illness in their tooth. The most frequent sign is discomfort or pain in the tooth that had root canal therapy. If endodontic retreatment is not possible, tooth extraction or apicoectomy could be done at Market Common Dentistry. At your exam and consultation at our office in Myrtle Beach, SC, Dr. Mills will talk about the most appropriate plan of action to deal with the disease and preserve your tooth if at all possible.
Your endodontic retreatment procedure will be done in our office using anesthesia to temporarily numb the needed region. In case the process is involved or if you have dental anxieties, stronger sedation methods could be used. As soon as you are prepared, Dr. Mills will open the tooth and then take out the filling substance placed in the prior root canal. The inside of the tooth, especially each of the tips, will be completely disinfected. Once the tooth is cleaned and analyzed, it will be fortified with brand new material and then sealed. A bridge or crown is generally placed on the treated tooth for protection and strength.
Following your endodontic retreatment, you may want to take 1 – 2 days to rest and recover. Dr. Mills will give you instructions that will help you recover after your endodontic retreatment, including the ideal method to wash your mouth. You might be given a prescription for pain relievers or antibiotics that need to be taken as directed. As soon as your gums have recovered, you need to stick to a great home oral hygiene regimen with daily flossing and brushing. Moreover, you need to schedule yearly examinations at Market Common Dentistry so Dr. Mills can track the tooth along with your total oral health.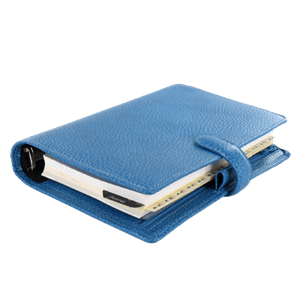 Endodontic retreatment at Market Common Dentistry may be a good method to save your tooth and combat future problems after a root canal. Should you show symptoms of another disease in a treated tooth, get in touch with our office in Myrtle Beach, SC for more information or to plan your appointment with Dr. Mills.
Related Procedures